We are directed by a board of key market practitioners who provide advice, technical expertise, access to key personnel and advocacy of the Chartered Insurance Institute's professional agenda.
Board objectives
To provide technical advice and support
To advise on current market issues
To ensure our customer's interests are represented
To act as advocates for CII membership, qualifications and Code of Ethics
To ensure that members have relevant and accessible support for their professional development
To provide additional expertise and experience, and to provide input to and nominations for working parties that may be set up to consider specific issues and inform initiatives
For wider group governance please read our CII governance pages.
Board members
Esther Dijkstra – Director of Strategic Partnerships, Lloyds Banking Group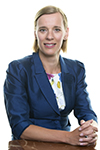 Esther Dijkstra is the Director of Strategic Partnerships for Lloyds Banking Group. Prior to that she was the head of Intermediary protection at Scottish Widows where she was instrumental in the launch of 'Scottish Widows Protect' into the Intermediary market, which went live in 2015.
Esther began her career in management consultancy with IBM in the Netherlands and moved to the UK in 2000.  She previously worked for Legal & General where she was Commercial and Marketing Director of the L&G Network and UK Mortgage Club.
Marie Grundy – Sales Director, West One Loans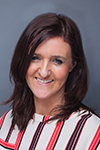 Marie is Sales Director of West One Loans, part of the Enra Group, a leading provider of specialist mortgages and short-term property finance loans. Here she leads sales, distribution and product development and is a regular industry commentator on the specialist lending market.
Marie has also held senior positions within both the broking and lending sectors including her previous role as MD of second charge brokerage V Loans where she represented the AFB membership on the board of AMI in addition to previous roles with Southern Pacific Personal Loans, Yorkshire Building Society, Halifax and Barclays.
Robert Hunt – CEO, Paradigm Mortgage Services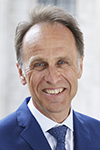 Bob is founder and Chief Executive of Paradigm Mortgage Services, an operating division of Tatton Asset Management plc. Bob is a board member of SMP and also acts as NED to the Fintech business, Dashly.
Since launch in 2007, and successful floatation on AIM in 2017, Paradigm Mortgage Services has become one of the UK's leading mortgage distribution businesses, winning Mortgage Strategy's 'Best Mortgage Club' award for two consecutive years.
Dean Mirfin – Chief Product Officer, Key Group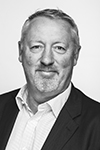 Dean was involved from inception over 20 years ago with setting up Key Retirement, now re-branded as Key. Launched in 1998 Key is the leading over 55's specialist adviser. He is responsible for overseeing much of the technical and advice aspects of the business in his role as Chief Product Officer for the group. Dean regularly appears in the press and on TV and radio as a specialist across the retirement lending sector.
Liz Syms – CEO, Connect Mortgages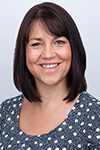 Chief Executive Officer and founder of Connect Mortgages and Connect for Intermediaries, Liz has been providing mortgage and financial advice for over 20 years. Liz and her team over of 30 staff specialise in arranging mortgages and helping landlords to build their portfolios.
In 2012 Liz set up the specialist buy-to-let and commercial network that now supports over 120 mortgage brokers and offers packaging and referral services catering for the DAs and ARs of other Networks that need help with their specialist cases.
Carlos Thibaut – CEO, 360 Dotnet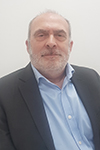 Carlos has over 30 years' experience in financial services, starting his career in building societies and then going on to hold several senior roles in Legal and General including direct sales, housing, estate agency and bancassurance.
He became a board director of various Legal and General subsidiaries and a Non-Executive Director of Alliance and Leicester Life Assurance Company. Carlos became Group Managing Director of Lifetime in 2004 and became CEO of 360 Dotnet, leading the business from a specialised back office system to the fastest growing CRM in the mortgage market, with over 20% market share.
David Thomas BA FCIB FPFS – Joint Managing Partner, Chadney Bulgin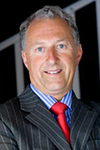 David has over 35 years' experience in financial services, starting his career with Lloyds Bank before joining Bradford & Bingley building society during its growth years. Appointed General Manager of Mortgage Systems Ltd in Fleet in 1987, he jointly established Chadney Bulgin in 1993, where he is now Joint Managing Partner.
David is a Past President and Board member of the Personal Finance Society, stepping down in 2016. A Chartered Financial Planner, and a Fellow of the Chartered Institute of Bankers, David graduated from the University of Exeter in Economics.